Dr. Dushack,
I just wanted to thank you so much for making my new othotics for me. I have put over 300 miles on them. I summited over 20 mountains in colorado this summer and spent probably at least 25 nights in my tent. My heels never bothered me…. I am so grateful for you expertise in fitting my feet. They have worked miracles! Here are some shots of some high points this summer in Colorado. The last one is in the Maze in Canyonlands, Utah!

Thanks again!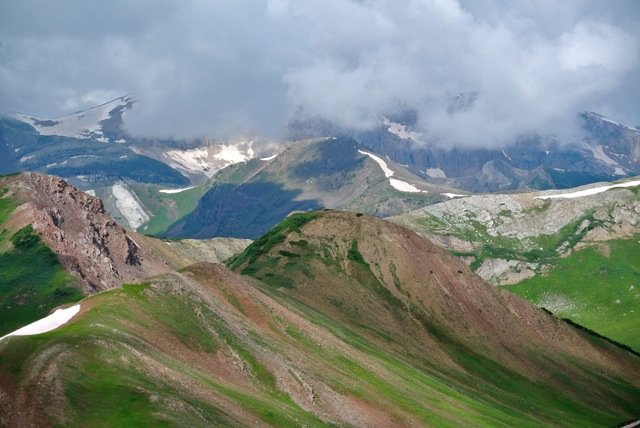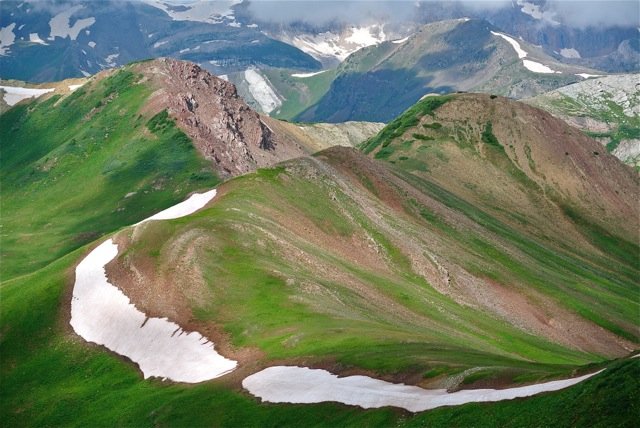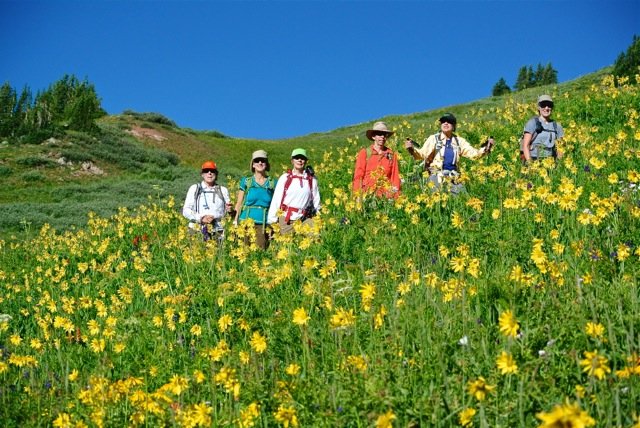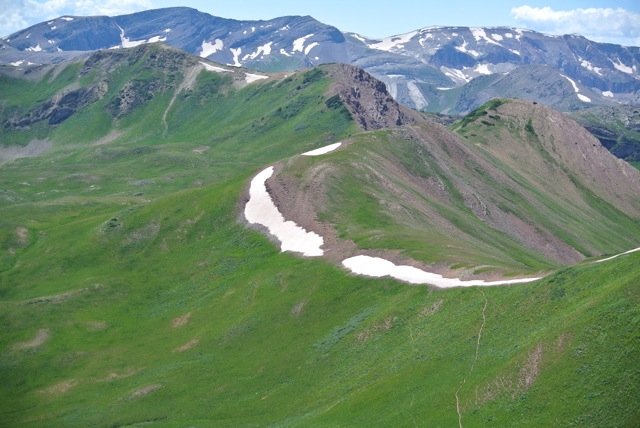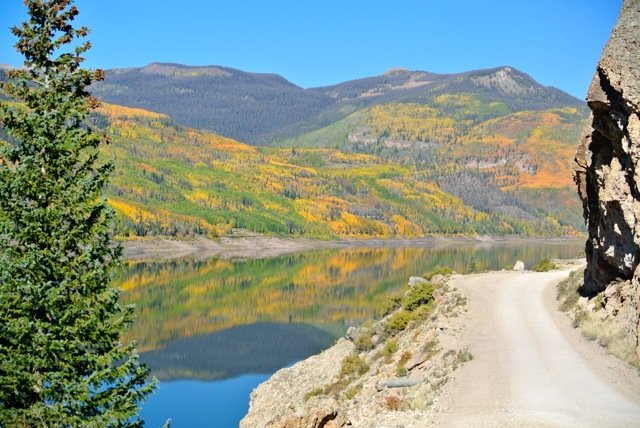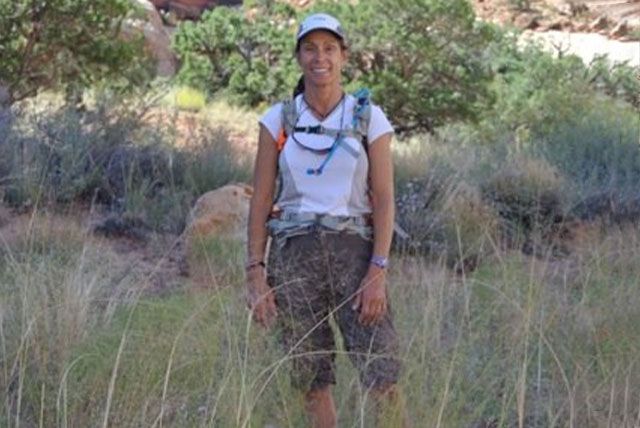 ---
Dear Dr. Dushack,
Thank you so much for making me feel welcome and better. My toe looks great with no pain or discomfort at all. I'm keeping it clean and covered as you directed. Thank you again for the relief! You're simply the best!

Regards,

Buddy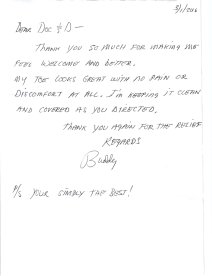 ---
"Dr. Murray calling, and I want to please pass the message on to Dr. Dushack that he is not only a genius, but a miracle worker. My right ankle is totally comfortable and walking is now fun. Thank you so much. I'll see you at my next regular visit. Take Care."
---
Dr. Dushack & Staff,
Thank you for being so kind & taking me on as a patient while I was in town. It took about a week but my toe began to feel much better. I hope I never have to do it again. You were all very understanding. I can see why my aunt continues to see you as her podiatrist. Take care.

Lori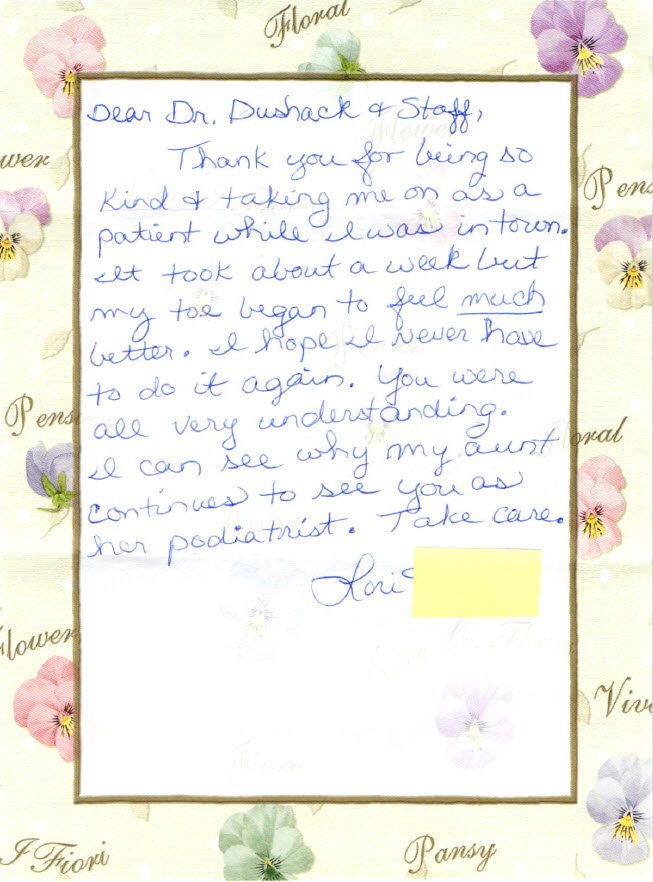 ---
Yeah, Hi! Good Morning!
​I​ apologize I forgot it was Saturday but anyway it's Mr.​ B​osh calling. I wanted to​ thank the​ doctor so much. My foot​ has never ​felt ​better and it's been in great shape and I never had a single bit of pain from it and I just had to​ call just to ​say thank you. Okay I'll see you at my next appointment. Take care.